9% HOUSING CREDIT
• News and Highlights
• Allocation Lists
• Application Materials
• Placed-In-Service
• Evergreen Sustainable Development Standard
• Resources
Want to be added to our mailing list?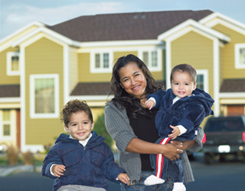 9% Housing Credit
The Commission's 9% Low-Income Housing Tax Credit Program (LIHTC) allocates federal income tax credit to developers to encourage the construction and rehabilitation of affordable multifamily housing. Housing credit in the 9% Program is allocated through an annual competitive process in which projects are evaluated and scored according to the Commission's established criteria.
NEWS AND HIGHLIGHTS
New! We are proposing changes to the 9% Tax Credit Program. 6/02/23
   (a) View the proposed changes here (PDF)
   (b) View an earlier version of the proposed changes here (PDF) or watch a recorded webinar
   (c) Check out our new 9% Tax Credit Program Value Statements (PDF)

We held a series of policy discussions with key program partners. 3/2/23
   (a) Download all presentation materials here (PDF)
   (b) View the Metro Pool discussion here
   (c) View the Non-Metro Pool discussion here

2023 9% Allocation List 2/15/23
9% Tax Credit Program Value Statements 1/25/2023
Sustainability Resources for Multifamily Housing
*Notice: Regulatory Relief for Developers Using the Housing Tax Credit
The Commission is committed to helping affordable-housing developments stay on track in the face of economic and regulatory uncertainty. To that end, we intend to make use of our newly granted authority to extend certain deadlines.
We will grant extensions on a case-by-case basis. If you need additional time to meet the 10% test required by Section 42(h)(1(E)(ii) and/or the Placed in Service deadline required by Section 42(h)(1)(E)(i), please contact Jacob Richardson via email.
Helpful resource: This chart from NCSHA provides a comprehensive list of current IRS guidelines, as well as regulatory relief sought by national advocates.
QUESTIONS
If you have questions about the LIHTC Program or need assistance with the application, please call us at 206-464-7139 or 800-767-4663 in WA or email AskUsMHCF@wshfc.org.