October 2019 | DOWNLOAD PDF | CURRENT ISSUE | PAST ISSUES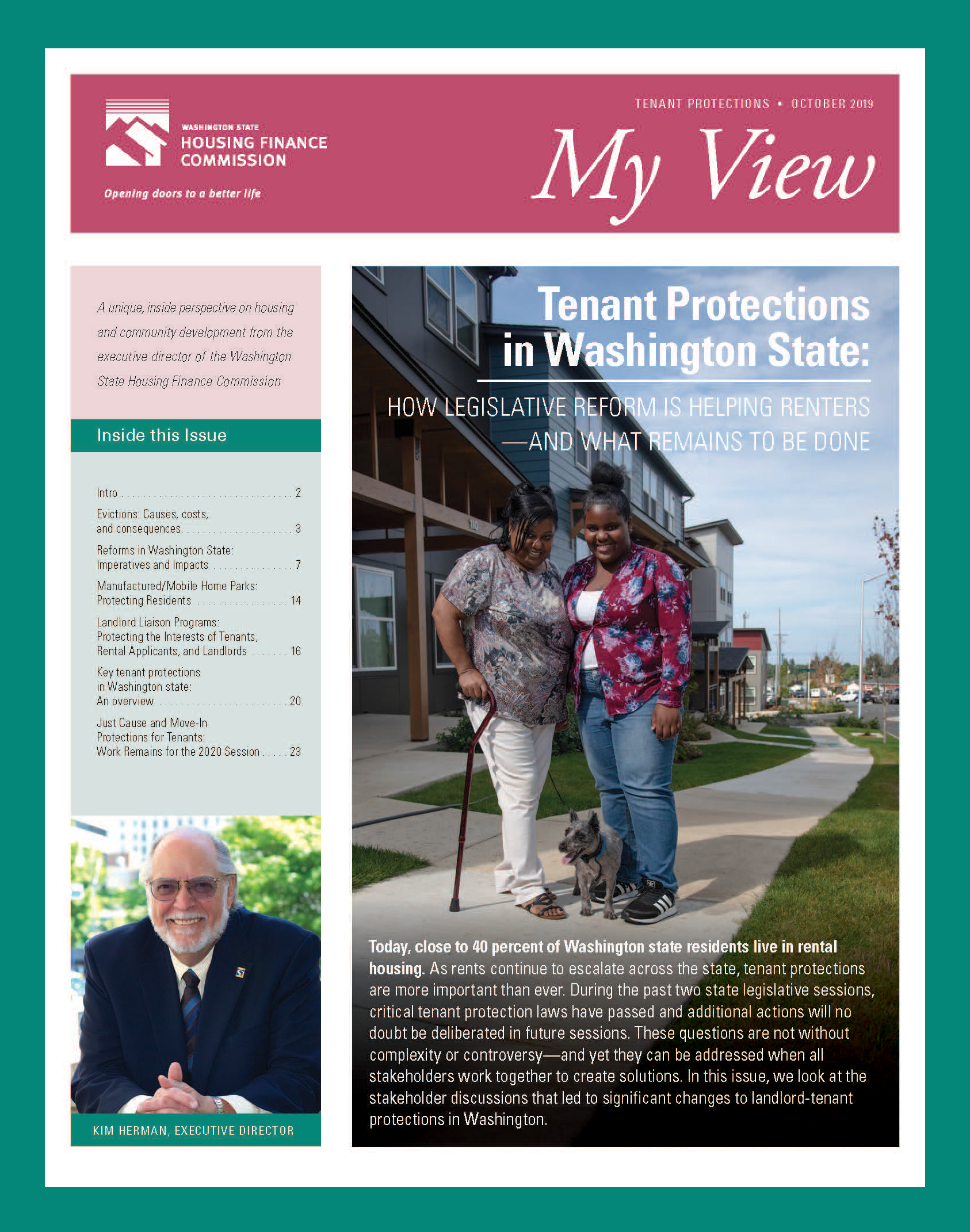 Today, close to 40 percent of Washington state residents live in rental housing. As rents continue to escalate across the state, tenant protections are more important than ever.
During the past two state legislative sessions, critical tenant protection laws have passed that significantly reformed the Landlord-Tenant Act. In this issue, we look at the new laws and what might be coming next.