June 2018 | DOWNLOAD PDF | CURRENT ISSUE | PAST ISSUES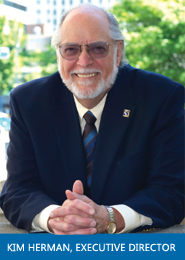 Affordable Homeownership in Washington State: Is It Still Within Reach?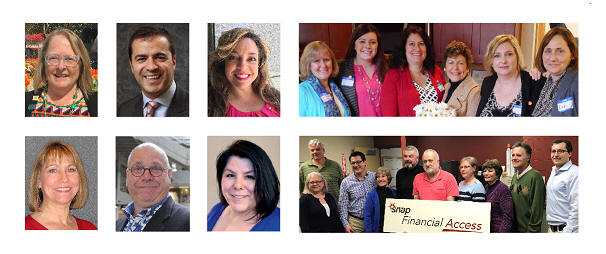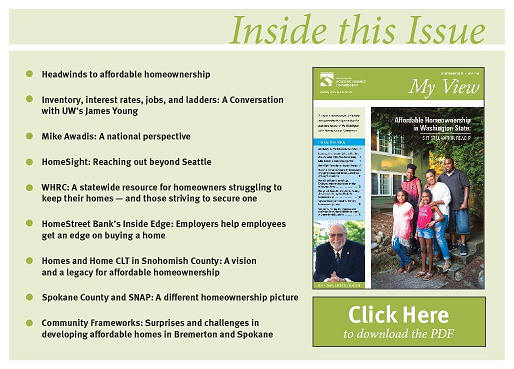 Across the U.S. and in much of our state, owning a
home is a challenge. Low-income homebuyers struggle to become homeowners, and those who are already homeowners are burdened by rising property taxes and a lack of financial reserves for unexpected costs. This issue of My View covers these and other challenges, with perspectives from community leaders across Washington who are working to keep the dream of affordable homeownership within reach.