9% HOUSING CREDIT
• News and Highlights
• Allocation Lists
• Application Materials
• Placed-In-Service
• Resources
Want to be added to our mailing list?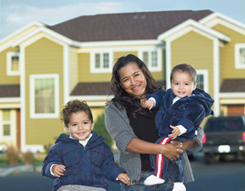 9% Housing Credit
The Commission's 9% Low-Income Housing Tax Credit Program (LIHTC) allocates federal income tax credit to developers to encourage the construction and rehabilitation of affordable multifamily housing. Housing credit in the 9% Program is allocated through an annual competitive process in which projects are evaluated and scored according to the Commission's established criteria.
NEWS AND HIGHLIGHTS
2018 Policy and Program Development Timeline 03/03/2017
Updated! 2017 LIHTC Allocation List 03/24/2017
2017 LIHTC Application Package 10/19/2016
2017 LIHTC Program Policies 09/29/2016
2016 9% LIHTC Allocation List 10/18/2016
QUESTIONS
If you have questions about the LIHTC Program or need assistance with the application, please call us at 206-464-7139 or 800-767-4663 in WA or email AskUsMHCF@wshfc.org.