9% HOUSING CREDIT
• News and Highlights
• Allocation Lists
• Application Materials
• Placed-In-Service
• Evergreen Sustainable Development Standard
• Resources
Want to be added to our mailing list?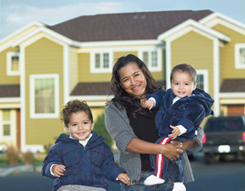 9% Housing Credit
The Commission's 9% Low-Income Housing Tax Credit Program (LIHTC) allocates federal income tax credit to developers to encourage the construction and rehabilitation of affordable multifamily housing. Housing credit in the 9% Program is allocated through an annual competitive process in which projects are evaluated and scored according to the Commission's established criteria.
NEWS AND HIGHLIGHTS
Policy & Program Development Timeline 2018-19 Updated 09/21/2018
NEW! Approved 9% Policy for 2019 10/12/2018
2019 June Round - Tax Credit Allocation List (PDF) 09/11/2018
9% Application Package NEW! 10/12/18
2018 Tax Credit Allocation List (PDF) 06/11/2018
Sustainability Resources for Multifamily Housing 10/05/2017
QUESTIONS
If you have questions about the LIHTC Program or need assistance with the application, please call us at 206-464-7139 or 800-767-4663 in WA or email AskUsMHCF@wshfc.org.