BOND/TAX CREDIT PROGRAM
• Overview
• Application Materials
• 2017 Bond/Tax Credit Policies
• 2016 Bond/Tax Credit Policies
• Placed-In-Service
• Evergreen Sustainable Development Standard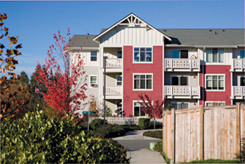 Bond/Tax Credit Program (4% TC)
APPLICATION FORMS
Multifamily Housing Bonds with 4% Tax Credits Application (Excel)
Requests for Total Development Cost Waiver (Excel)
Evergreen Sustainable Development Standard
Qualified Census Tracts/Difficult Development Areas through 6/30/2016
Qualified Census Tracts/Difficult Development Areas Effective 7/1/2016
Washington State Public Housing Authority List
Consolidated Plan Jurisdiction List (PDF)
Certifications for Application:
1. Certification Regarding Financial Solvency and Litigation Status (Word)
2. Resolution Granting Signature Authority for Corporations (Word)
3. Consent Granting Signature Authority for Partnerships and LLCs (Word)
4. Certification of Ability to Contribute Equity to the Project (Word)
5. Certification Regarding Acquisition Credit (Word)
6. Evergreen Owner Certification (Word)
PROGRAM POLICIES
2017 Bond/Tax Credit Program Policies (PDF) | 2016 Bond/Tax Credit Program Policies (PDF)
Please contact Multifamily Housing and Community Facilities staff at 800-767-4663 (toll free in Washington State) or AskUsMHCF@wshfc.org if you need any clarification about the policies or application requirements.