HOMEOWNERSHIP
• Home Advantage
• Opportunity
• MCC Reissuance
• Homebuyer Education
• Premier Lenders
• Downpayment Assistance
• Homeowners Guide
• Counseling Providers

Premier Partners
Loan Officers who have helped the most homebuyers to use WSHFC Programs last year
Verify a mortgage company or individual: www.nmlsconsumeraccess.org
Disclaimer: The Commission does not endorse a person, business practice, product or service other than those of the Commission.

Jason Gosser, Guild Mortgage, Everett
A Washington native, Jason has been a loan officer in the Seattle area for more than twenty years. His ability to listen to his borrowers and understand their priorities is what gives him the insight to find the best mortgage program to meet their needs. Jason specializes in loans for first time home buyers, government mortgage programs, and zero down loan programs. His team is dedicated to providing first class customer service to everyone they have the opportunity to help. Using the Commission loan programs helps buyers to be able to purchase a home with a very small or limited down payment, which allows buyers the opportunity for homeownership they might otherwise not have an opportunity to achieve. Contact Jason at jasong@guildmortgage.net or 425-615-6303. MLO #120413

Stephanie Search, Summit Funding, Inc., Kennewick
Stephanie has a unique experience and perspective which has helped hundreds of families successfully navigate the road to home ownership. Stephanie started in the real estate side of the business having great success while raising a family. She made a career move to the title and escrow side of the business gaining valuable knowledge that would translate into a higher level of service for her clients. She put all that experience in lending in 2014 and has become a valuable asset to any and all first-time home buyers. Stephanie is known for her get it done no quit attitude. The Washington State Housing Finance Commission programs are a great tool that Stephanie often uses to help her clients accomplish their dream of home ownership. If you are ready to take the first step towards home ownership, we believe there has never been a better time than now. Stephanie and her team can be reached at 509-783-4593, stephanie.search@summitfunding.net. NMLS #1270734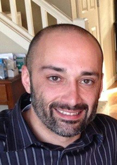 Ali Sheibani, HomeSight, Seattle
Amir started in lending over 14 years ago and has focused on helping first-time homebuyers for the last 7 years. For almost 31 years, HomeSight has provided educational and financial support to homebuyers by utilizing the Commission's first-mortgage and purchase assistance loans then adding HomeSight's own purchase assistance to maximize buying power. As a non-profit lender, HomeSight strives to provide quality, personalized homeownership opportunities for communities around the state. We almost exclusively use the Commission mortgages because of their competitive rates, fair guidelines and reduced fees. If you have questions or to apply, please contact Ali at 206-760-4228 or ali@homesightwa.org. MLO 1435927

Laura Wells, Envoy Mortgage, Spokane
Laura Wells has over 30 years of experience in mortgage lending and has helped more than 3,900 families in Washington on their paths to homeownership. Laura works with her clients to help them understand the home loan process, from pre-qualification to keys in their hands, and how to reach their long-term financial goals. As a dedicated financing advisor, she feels the Commission's programs including the Home Advantage, House Key and HomeChoice programs, are among the most powerful and unique ways to meet borrower's financial goals. Laura is passionate about improving lives through homeownership and one of the ways she helps borrowers is by holding weekly Commission-sponsored homebuyer education seminars in the Spokane area. If you're looking to buy a home in the Spokane area, please contact Laura at 877-862-8362 (toll free) or 509-590-1438, or email wellsgroup@envoymortgage.com. MLO #330328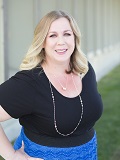 Elizabeth Wilkerson, Summit Funding, Inc, Kennewick
Helping borrowers achieve the dream of homeownership is a passion of mine. I enjoy helping first-time homebuyers and Veterans. Summit Funding uses the WSHFC programs to help borrowers that may not have down payment availability to take the steps towards homeownership. There are many options for borrowers to choose from making it a program that isn't one size fits all and use the programs that best fit the borrowers' needs. At Summit Funding we are a team and someone is always available to answer questions. Call 509-783-4593 or email ewilkerson@summitfunding.net MLO #1101097


William Dunger, Absolute Mortgage, University Place
Bill resides in the Gig Harbor/Tacoma area and serve clients all across the Puget Sound. His drive and motivation to help is second to none. His past clients would tell you his work ethic is unmatched and he is available 24/7! Utilizing WSHFC programs affords Bill the opportunity to fulfill his clients dreams of home ownership. Helping someone purchase their first home with limited funds is essential to the growth of the local economy here in WA. Contact William at 253-232-5843 or email bdunger@absoluteloans.com. MLO #58033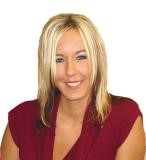 Angelina Rice, Life Mortgage, Longview
Angelina has been in lending for over 18 years. She is very passionate about what she does and believes that home ownership builds pride, confidence, and self esteem in a person. Angelina thinks the Commission loan programs are wonderful for the buyer needing 100% financing, but can also be a tool for someone who also needs assistance with closing costs. Contact Angelina at 360-414-4000 or email arice@lifemort.com. MLO #310329

Arijana Wall, loanDepot, LLC, Kirkland
I have a passion for this business and the success of our clients'. I get up every morning with the intention of striving to be better for our clients'. I truly believe that what we do each day has an impact on people's' lives and take this very seriously. My goal is to empower Washington State residents to reach their homeownership goals in relation to financing their homeownership by utilizing; education and goal planning to build long term financial success. Everyone deserves the opportunity of homeownership. Your ability to provide a home for yourself and/or your family should not be tied to having tens of thousands of dollars to put down on a house. Homeownership is a proven way to build financial wealth, strengthen communities, create memories and keep families safe. The Commission's loan programs help make this possible for thousand of Washingtonians each year. Without these programs, hundreds of my borrowers would not access to the American Dream just because they might not have enough for a down payment. These programs matter and change lives for the better. Contact me at 206-550-9918 or email awall@loandepot.com. MLO #1432415

_____________________________________________
TOP LOAN OFFICERS BY REGION
Listed are the top five in each region with a minimum of two WSHFC loans in the last quarter, July - September 2020*.
County: Benton | Chelan | Clallam | Clark | Cowlitz | Grant | Grays Harbor | King | Kitsap | Kittitas | Lewis | Mason | Pend Oreille | Pierce | San Juan | Skagit | Snohomish | Spokane | Stevens | Thurston | Walla Walla | Whatcom | Whitman | Yakima
Benton County
Stephanie Search, Summit Funding, Kennewick, 21 loans*, 509-783-4593, Stephanie.search@summitfunding.net
Mark Carroll, Homebridge Financial Services, Kennewick, 17 loans*, 509-420-0236, mark.carroll@homebridge.com
Gordon Drane, Umpqua Bank, Kennewick, 15 loans*, 509-591-0302, gordondrane@umpquabank.com
Chad Crithfield, Prime Lending, Richland, 12 loans*, 509-539-8043, chad.crithfield@primelending.com
Elizabeth Wilkerson, Summit Funding, Kennewick, 11 loans*, 509-783-4593,ewilkerson@summitfunding.net
Chelan County
April Brown, USA Mortgage, Wenatchee, 4 loans*, 509-497-2038, April.brown@usa-mortgage.com
Clay Schoengarth, Caliber Home Loans, Wenatchee, 4 loans*, 509-264-7102, clay.schoengarth@caliberhomeloans.com
Janie Shrader, Guild Mortgage, Wenatchee, 2 loans*, 509-670-4125, jshrader@guildmortgage.net
William Berman, Guild Mortgage, Wenatchee, 2 loans*, 509-670-2946, bberman@guildmortgage.net
Clallam County
Debbie Rutherford, Evergreen Home Loans, Port Angeles, 4 loans*, 360-477-5863, drutherford@evergreenhomeloans.com
Michele Adkisson, Evergreen Home Loans, Sequim, 2 loans*, 360-689-9168, madkisson@evergreenhomeloans.com
Clark County
Azure Calder, Evergreen Home Loans, Vancouver, 11 loans*, 360-314-0350, acalder@evergreenhomeloans.com
Daniel Salgado, Willamette Valley Bank, Vancouver, 11 loans*, 360-334-6006, danny.salgado@wvbk.com
Jacob Wilcox, Gateway Mortgage Group, Vancouver, 7 loans*, 360-609-2939, jake.wilcox@gatewayloan.com
Sandi Milohov, Guild Mortgage, Vancouver, 7 loans*, 360-270-9192, smilohov@guildmortgage.net
Niki Cantrell, First Centennial Mortgage, Camas, 6 loans*, 360-601-4054, n.cantrell@gofcm.com
Svetlana Geraghty, Caliber Home Loans, Vancouver, 6 loans*, 503-332-8882, lana.geraghty@caliberhomeloans.com
Tony Brouhard, Caliber Home Loans, Vancouver, 6 loans*, 360-607-0015, tony.brouhard@caliberhomeloans.com
Cowlitz County
Angelina Rice, Life Mortgage, Longview, 13 loans*, 360-575-9946, angelinar@lifemort.com
Michael Bettineski, Guild Mortgage, Longview, 10 loans*, 360-957-0132, mbettineski@guildmortgage.net
Jon Trussel, Guild Mortgage, Longview, 8 loans*, 360-200-6607, jtrussell@guildmortgage.net
Kari-Ann Botero, Academy Mortgage, Kelso, 6 loans*, 360-577-6000, kari-ann.botero@academymortgage.com
Kristi Barber, Academy Mortgage, Longview, 6 loans*, 360-957-1757, Kristi.barber@academymortgage.com
Grant County
Callie Cunningham, Guild Mortgage, Moses Lake, 6 loans*, 509-766-7788, calliec@guildmortgage.net
Kelly Price, Guild Mortgage, Moses Lake, 3 loans*, 509-766-7788, kprice@guildmortgage.net
Anne Fisher, Movement Mortgage, Moses Lake, 2 loans*, 509-989-5510, afisher@guildmortgage.net
Clark Schweigert, Evergreen Home Loans, Moses Lake, 2 loans*, 509-855-4025, cschweigert@evergreenhomeloans.com
Grays Harbor County
Jacqueline Hudlow, Primary Residential Mortgage, Aberdeen, 4 loans*, 360-591-7272, jhudlow@primeres.com
King County
April Reichert, Guild Mortgage, Federal Way, 13 loans*, 253-252-7005, aprilreichert@guildmortgage.net
Laurel Knight-Keane, Wallick & Volk, Kirkland, 13 loans*, 425-877-9260, laurel@wvmb.com
Daniel Mery, American Pacific Mortgage, Bellevue, 12 loans*, 206-499-9855, Daniel.mery@apmortgage.com
Juan Baltazar, Homeseed Mortgage, Bellevue, 9 loans*, 425-455-4663, juan@homeseedloans.com
Kyle Wolcott, Academy Mortgage, Auburn, 9 loans*, 253-218-5537, kyle.wolcott@academymortgage.com
Saul Schiffner, Wallick & Volk, Kirkland, 9 loans*, 425-422-6333, saul.schiffner@wvmb.com
Kitsap County
Amber Page, Evergreen Home Loans, Silverdale, 11 loans*, 360-698-6495, apage@evergreenhomeloans.com
Meika Hall, Fairway Independent Mortgage, Silverdale, 8 loans*, 360-621-1850, meika.hall@fairwaymc.com
Keisha Gonia, Primary Residential Mortgage, Bremerton, 5 loans*, 360-620-2099, kgonia@primeres.com
Ariel Naumann, Fairway Independent Mortgage, Silverdale, 4 loans*, 360-649-1815, ariel.naumann@fairwaymc.com
Clinton Edwards, Evergreen Home Loans, Port Orchard, 4 loans*, 360-731-8893, cedwards@evergreenhomeloans.com
Melanie Rowe, Axia Financial, Silverdale, 4 loans*, 360-633-4455, Melanie.rowe@axiahomeloans.com
Stasie Pike, Evergreen Home Loans, Poulsbo, 4 loans*, 360-710-0024, spike@evergreenhomeloans.com
Kittitas
Tara Brown, Evergreen Home Loans, Ellensburg, 2 loans*, 509-899-4043, tbrown@evergreenhomeloans.com
Lewis County
Travis Wentworth, Academy Mortgage, Centralia, 12 loans*, 360-508-1360, travis.wentworth@academymortgage.com
Jacek Gillispie, Summit Funding, Chehalis, 5 loans*, 360-330-4037, jacek.gillispie@yahoo.com
Mason County
Vickie Nunez, Academy Mortgage, Shelton, 9 loans*, 360-349-4219, Vickie.nunez@academymortgage.com
Pend Oreille County
Joan Corkill-Enyeart, Guild Mortgage, Newport, 5 loans*, 509-671-1886, jenyeart@guildmortgage.net
Pierce County
Ryan Dorman, Evergreen Home Loans, Puyallup, 13 loans*, 253-355-7852, jenyeart@guildmortgage.net
Shari Bell-Beals, New American Funding, Tacoma, 11 loans*, 253-225-3399, shari.bb@nafinc.com
Dara Ek, Academy Mortgage, Bonney Lake, 9 loans*, 206-307-1859, dara.ek@academymortgage.com
William Dunger, Absolute Mortgage, University Place, 9 loans*, 253-232-5843, bdunger@absoluteloans.com
Mike Trombley, Fairway Independent Mortgage, Puyallup, 8 loans*, 253-200-4617, mtrombley@fairwaymc.com
Nancy LeMessurier, American Pacific Mortgage, Gig Harbor, 8 loans*, 253-225-2885, nancylemessurier@gmail.com
San Juan County
Tracy James, Movement Mortgage, Friday Harbor, 3 loans*, 360-298-7413, tracy.james@movement.com
Skagit County
Emily Griffin, Guild Mortgage, Mount Vernon, 5 loans*, 360-420-6175, egriffin@guildmortgage.net
Suzanne Devries, Umpqua Bank, Mount Vernon, 5 loans*, 360-230-2246, susiedevries@umpquabank.com
Cody Ellison, Banner Bank, Burlington, 3 loans*, 360-391-5577, cellison@bannerbank.com
Jeffrey Pont, Integrity Mortgage, Mt. Vernon, 3 loans*, 602-619-8557, jpont@integritymtgs.com
Piero Rodriguez, Umpqua Bank, Mount Vernon, 2 loans*, 360-230-2241, pierorodriguez@umpquabank.com
Samuel Borthwick, Wolfe Financial, Mt. Vernon, 2 loans*, 206-853-4447, samb@integritymtgs.com
Snohomish County
Jason Gosser, Guild Mortgage, Everett, 24 loans*, 425-615-6303, jasong@guildmortgage.net
Cameron Lillibridge, Premier Mortgage Resources, Everett, 21 loans*, 425-296-6361, Cameron.lillibridge@pmrloans.com
Trevor Roberge, Capstone Home Loans, Lynnwood, 15 loans*, 425-765-6605, troberge@capstonehomeloans.com
Julian Sibley, American Pacific Mortgage, Everett, 9 loans*, 425-293-9535, julian.sibley@apmortgage.com
Kevin Everett, Evergreen Home Loans, Marysville, 7 loans*, 425-232-3672, keverett@evergreenhomeloans.com
Spokane County
Christy King, Wheatland Bank, Spokane, 24 loans*, 509-458-5965, Christy.King@wheatland.bank
Theodore Urlacher, Movement Mortgage, Spokane, 12 loans*, 509-961-3645, teddy.urlacher@movement.com
Laura Wells, Envoy Mortgage, Spokane, 10 loans*, 877-862-8362, LWells@EnvoyMortgage.com
Tara Wall, Homebridge Financial Services, Spokane Valley, 10 loans*, 509-954-0048, tara.wall@homebridge.com
Michelle Fort, Movement Mortgage, Spokane, 9 loans*, 509-389-6088, michelle.fort@movement.com
Stevens County
Jennifer Bleggi, American Pacific Mortgage, Nine Mile Falls, 2 loans*, 480-343-3340, jen.bleggi@apmortgage.com
Thurston County
Kirk Davison, Movement Mortgage, Lacey, 9 loans*, 360-790-1630, kirk.davison@movement.com
Melanie Boyajian, Academy Mortgage, Lacey, 7 loans*, 360-880-5237, melanie.boyajian@academymortgage.com
Brandy Nelms,Caliber Home Loans, Olympia, 6 loans*, 360-280-1467, brandy.nelms@caliberhomeloans.com
James Nesbit, Academy Mortgage, Tumwater, 6 loans*, 360-236-9777, james.nesbit@academymortgage.com
Brian Brock, Academy Mortgage, Lacey, 5 loans*, 360-791-6701, brian.brock@academymortgage.com
Walla Walla County
Tera Davis, Academy Mortgage, Walla Walla, 13 loans*, 509-527-3375, tera.davis@academymortgage.com
Jim Tackett, Academy Mortgage, Walla Walla, 4 loans*, 509-654-9556, jim.tackett@academymortgage.com
Angela Torres, Premier Mortgage Resources, Walla Walla, 3 loans*, 509-529-0800, angela.torres@pmrloans.com
Whatcom County
Dustin Brumley, Caliber Home Loans, Bellingham, 7 loans*, 360-389-6605, dustin.brumley@caliberhomeloans.com
Casey Porter, Caliber Home Loans, Bellingham, 6 loans*, 360-510-2840, casey.porter@caliberhomeloans.com
Annette Richardson, , Caliber Home Loans, Bellingham, 4 loans*, 360-510-7717, Annette.richardson@caliberhomeloans.com
Becky Farrar, Umpqua Bank, Bellingham, 4 loans*, 360-220-2328, beckyfarrar@umpquabank.com
Brian Crovo, Caliber Home Loans, Bellingham, 4 loans*, 360-920-5713, brian.crovo@caliberhomeloans.com
Hendor Rodriguez, Caliber Home Loans, Bellingham, 4 loans*, 360-820-1787,hendor.rodriguez@caliberhomeloans.com
Whitman County
Rick Smith, Washington Trust, Pullman, 2 loans*, 509-209-4746, rwsmith@watrust.com
Yakima County
Linda Orozco, Academy Mortgage, Yakima, 13 loans*, 509-907-6200, linda.orozco@academymortgage.com
Blanca Pulido, Willamette Valley Bank, Yakima, 8 loans*, 509-240-8282, patty.pulido@wvbk.com
Edwin Esquivel, Homebridge Financial Services, Yakima, 8 loans*, 509-480-9654, Edwin.esquivel@homebridge.com
Chrissy Andreas, Evergreen Home Loans, Yakima, 7 loans*, 509-594-4671, candreas@evergreenhomeloans.com
Angie Giussi, Evergreen Home Loans, Yakima, 5 loans*, 509-594-4681, agiussi@evergreenhomeloans.com
* number of WSHFC Loans closed in the last quarter