HOMEOWNERSHIP
• Home Advantage
• Opportunity
• MCC Reissuance
• Homebuyer Education
• Premier Lenders
• Downpayment Assistance
• Homeowners Guide
• Counseling Providers

Premier Partners
Loan Officers who have helped the most homebuyers to use WSHFC Programs last year
Verify a mortgage company or individual: www.nmlsconsumeraccess.org
Disclaimer: The Commission does not endorse a person, business practice, product or service other than those of the Commission.

Stephanie Search, Summit Funding, Inc., Kennewick
Stephanie has a unique experience and perspective which has helped hundreds of families successfully navigate the road to home ownership. Stephanie started in the real estate side of the business having great success while raising a family. She made a career move to the title and escrow side of the business gaining valuable knowledge that would translate into a higher level of service for her clients. She put all that experience in lending in 2014 and has become a valuable asset to any and all first-time home buyers. Stephanie is known for her get it done no quit attitude. The Washington State Housing Finance Commission programs are a great tool that Stephanie often uses to help her clients accomplish their dream of home ownership. If you are ready to take the first step towards home ownership, we believe there has never been a better time than now. Stephanie and her team can be reached at 509-783-4593, stephanie.search@summitfunding.net. NMLS #1270734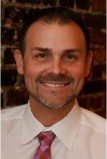 Jason Gosser, Guild Mortgage, Everett
I use the commission programs to help first time homebuyers buy homes with little or no money out of pocket money which in turn helps create and support healthy, growing, and thriving communities. A western Washington native, I have been a mortgage loan officer in the Seattle metro area for over twenty-five years. Though this experience has given me a wealth of knowledge in home loans, my ability to listen to my borrowers gives me the best insight to meet their needs. Contact Jason at jasong@guildmortgage.net or 425-615-6303. MLO #120413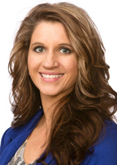 Christy King, Wheatland Bank, Spokane
When you're faced with choosing a mortgage—one of the largest financial decisions you'll make in your lifetime—Christy King has more than 21 years of experience helping clients achieve their real estate dreams. Employing her broad knowledge of loan processing and originating, she will help educate you about the wide selection of products, helping you make an informed and confident decision. Proud of her reputation for listening to each client's individual situation and needs, Christy will work hard to lower your stress and avoid surprises by keeping you informed through every step of the loan process. Christy feels that the Commission's home loans provide a great way for homebuyers to achieve their goals with flexible terms unique financing options, whether you are a first-time buyer or have owned many homes. If you are looking to buy a home in Spokane, we invite you to contact Christy at 509-599-5911 or christy.king@wheatlandbank.com. MLO #487478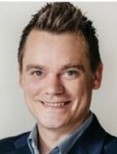 Cameron Lillibridge, Premier Mortgage Resources, Everett
The Commission offers competitive mortgage programs that provide options to clients for down payment assistance and closing costs. Thanks to the Commission's down payment assistance programs my borrowers can use their cash for other items. In my career, since I was 18 years old, I have been in every role from Loan Officer Assistant, Loan Processor, Branch Operations Manager & Loan Officer. I was born and raised in Snohomish County and I am married with three beautiful children. After spending years of experiencing & educating myself through the operations side of home lending, I decided I wanted to start educating & helping homebuyers upfront because purchasing a home should always be a non-stressful and exciting experiencing. Contact Cameron at 425-296-6361 or Cameron.lillibridge@pmrloans.com. MLO #132195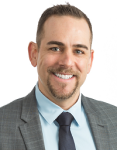 Trevor Roberge, Capstone Home Loans, Lynnwood
There's nothing more rewarding than helping a first-time homebuyer accomplish their goal of home ownership when they thought it wasn't possible. Partnering with the Commission gives Trevor the ability to provide practical options to his clients, and the ability to empower them with knowledge and confidence through the purchase process. Not only do buyers get to purchase a home, they get to begin their journey of wealth-building for their future. With 17 years in the finance industry, Trevor provides expertise in many ways, from mortgage consulting to personal banking. Trevor provides solutions for first-time home buyers, military veterans, and anyone else looking to accomplish the dream of homeownership. Contact Trevor at 425-765-6605 or troberge@capstonehomeloans.com. MLO #71646

April Reichert, Guild Mortgage, Federal Way
I love the Commission programs! We've been blessed to help so many families become homeowners through these programs. It could take years for people to save up money for a down payment and in our current market home prices keeps increasing. When we help people become homeowners it changes their life and helps our communities. I'm just going into my 20th year in mortgage lending. I'm passionate about helping people and love this industry. I've been married to my husband for almost 15 years and together we have 5 adult children and 2 grandchildren. Contact April at 206-550-7793 or aprilreichert@guildmortgage.net. MLO #166364


Laura Wells, Envoy Mortgage, Spokane
As a dedicated financing advisor, Laura feels the Commission's programs including the Home Advantage, House Key, and HomeChoice programs, are among the most powerful and unique ways to meet borrower's financial goals. Laura is passionate about improving lives through homeownership and one of the ways she assists borrowers is by instructing Commission-sponsored homebuyer education seminars in the Spokane area. Laura Wells has over 31 years of experience in mortgage lending and has helped more than 3,900 families in Washington on their path to homeownership. Laura works with her clients from pre-qualification to keys in their hands, and how to reach their long-term financial goals. If you're looking to buy a home in the Spokane area, please contact Laura at 877-862-8362 (toll free) or 509-590-1438, or email wellsgroup@envoymortgage.com. MLO #330328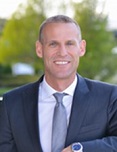 Chad Crithfield, Prime Lending, Richland
I utilize the Commission programs for borrowers who need down payment or some assistance to help them get their families into a new home. It's a very easy program to use and the clients really enjoy it as well. I have been providing residential mortgages for the past 30 years. I love the excitement at closing when the clients receive keys for the first time. Contact Chad at 509-539-8043 or email chad.crithfield@primelending.com. MLO #405719


William Dunger, Absolute Mortgage, University Place
Utilizing Commission programs affords Bill the opportunity to fulfill his clients dreams of home ownership. Helping someone purchase their first home with limited funds is essential to the growth of the local economy here in WA. Bill resides in the Gig Harbor/Tacoma area and serve clients all across the Puget Sound. His drive and motivation to help is second to none. His past clients would tell you his work ethic is unmatched, and he is available 24/7! Contact William at 253-232-5843 or email bdunger@absoluteloans.com. MLO #58033

Gordon Drane, Umpqua Bank, Kennewick
Gordon Drane, a lifelong Washington native, has been in the mortgage business for 43 years. These 43 years include experience in underwriting, processing, and originating loans. Gordon specializes in helping first-time homebuyers. Last year Gordon helped 46 first time homebuyers obtain their first home with the help of the Washington State Housing Finance Commission programs. He takes great pride in helping homebuyers achieve their dreams and goals. Gordon also teaches Commission-sponsored homebuyer education seminars in the Tri-Cities area. Gordon strives to communicate openly and honestly to create a positive and lasting experience. He has great knowledge of the Commission's programs, as well as FHA, VA, USDA and Conventional programs. Please call Gordon Drane at 509-491-6826 or email him at gordondrane@umpquabank.com to achieve your goal of homeownership! MLO #420506

_____________________________________________
TOP LOAN OFFICERS BY REGION
Listed are the top five in each region with a minimum of two WSHFC loans in the last quarter, July - September 2021*.
County: Benton | Chelan | Clallam | Clark | Cowlitz | Franklin | Grant | Grays Harbor | Island | Jefferson | King | Kitsap | Lewis | Mason | Pierce | Skagit | Snohomish | Spokane | Thurston | Walla Walla | Whatcom | Yakima
Benton County
Stephanie Search, Summit Funding, Kennewick, 34 loans*, 509-783-4593, Stephanie.search@summitfunding.net
Mark Carroll, Homebridge Financial Services, Kennewick, 25 loans*, 509-420-0236, mark.carroll@homebridge.com
Chad Crithfield, Prime Lending, Richland, 23 loans*, 509-539-8043, chad.crithfield@primelending.com
Elizabeth Wilkerson, Summit Funding, Kennwick, 7 loans*, 509-783-4593, ewilkerson@summitfunding.net
Philip Murr, Umpqua Bank, Kennewick, 7 loans*, 509-783-7300, philipmurr@umpquabank.com
Chelan County
April Brown, USA Mortgage, Wenatchee, 3 loans*, 509-630-0118, April.brown@usa-mortgage.com
Drake Dornfeld, Guild Mortgage, Wenatchee, 2 loans*, 425-445-0867, draked@guildmortgage.net
Clallam County
Michele Adkisson,Evergreen Home Loans, Sequim, 4 loans*, 360-689-9168, madkisson@evergreenhomeloans.com
Melanie Pilgrim, Caliber Home Loans, Port Angeles, 3 loans*, 619-885-0124, melanie.pilgrim@caliberhomeloans.com
Debbie Rutherford, Evergreen Home Loans, Port Angeles, 2 loans*, 360-477-5863, drutherford@evergreenhomeloans.com
Clark County
Sandi Milohov, Guild Mortgage, Vancouver, 9 loans*, 360-270-9192, smilohov@guildmortgage.net
Donald Owen, Guild Mortgage, Vancouver, 8 loans*, 360-635-3653, donnieo@guildmortgage.net
Debra McCloud, Umpqua Bank, Vancouver, 7 loans*, 360-600-2025, debbiemccloud@umpquabank.com
Paula Nirchsl-Robb, Guild Mortgage, Vancouver, 6 loans*, 503-784-3458, pnirschl@guildmortgage.net
Azure Calder, Evergreen Home Loans, Vancouver, 6 loans*, 360-314-0350, acalder@evergreenhomeloans.com
Cowlitz County
Angelina Rice, Life Mortgage, Longview, 11 loans*, 360-575-9946, angelinar@lifemort.com
Michael Bettineski, Guild Mortgage, Longview, 9 loans*, 360-957-0132, mbettineski@guildmortgage.net
Jodi Krause, Life Mortgage, Longview, 5 loans*, 360-414-4000, jodik@lifemort.com
Brittany Howells, Life Mortgage, Longview, 4 loans*, 971-777-3321, brittanyl@lifemort.com
Tamira Bradley, Evergreen Home Loans, Longview, 4 loans*, 360-200-5803, tbradley@evergreenhomeloans.com
Franklin County
Brian Spiller, Directors Mortgage, Pasco, 2 loans*, 509-940-7070, brian.spiller@directorsmortgage.net
Grant County
Melanie Strevy, Movement Mortgage, Moses Lake, 4 loans*, 509-855-2345, melanie.strevy@movement.com
Sarah Bullinger, Movement Mortgage, Moses Lake, 3 loans*, 509-855-3805, sarah.bullinger@movement.com
Anne Fisher, Guild Mortgage, Moses Lake, 2 loans*, 509-766-7788, afisher@guildmortgage.net
Grays Harbor County
Jacqueline Hudlow, Primary Residential Mortgage, Aberdeen, 3 loans*, 360-591-7272, jhudlow@primeres.com
Island County
Nora Aladieff, Envoy Mortgage, Oak Harbor, 3 loans*, 253-359-2377, nora@envoymortgage.com
Jefferson County
Emily Ingram, New American Funding, Port Townsend, 2 loans*, 360-531-1934,Emily.ingram@nafinc.com
King County
Brooke Gibson, HomeSight, Seattle, 18 loans*, 206-305-2672, brooke@homesight.org
Kerwin Lyon, Guild Mortgage, Seattle, 14 loans*, 425-652-3333, klyon@guildmortgage.net
April Reichert, Guild Mortgage, Federal Way, 8 loans*, 206-550-7793, aprilreichert@guildmortgage.net
Thomas O'Hearn, Fairway Independent Mortgage, Auburn, 8 loans*, 206-406-9713, tohearn@fairwaymc.com
Curt Tiedeman, Caliber Home Loans, Issaquah, 7 loans*, 206-650-4202, curt.tiedeman@caliberhomeloans.com
Juan Baltazar, Homeseed Loans, Bellevue, 7 loans*, 425-780-2745, juan@homeseedloans.com
Kitsap County
Walt Hannawacker, Fairway Independent Mortgage, Silverdale, 6 loans*, 360-731-3458, walth@fairwaymc.com
Amber Page, Evergreen Home Loans, Silverdale, 4 loans*, 360-698-6495, apage@evergreenhomeloans.com
Clinton Edwards, Evergreen Home Loans, Port Orchard, 4 loans*, 360-731-8893, cedwards@evergreenhomeloans.com
Meika Hall, Caliber Home Loans, Silverdale, 4 loans*, 360-621-1850, meikajhall@gmail.com
Timothy Stockton, Evergreen Home Loans, Silverdale, 4 loans*, 360-698-6497, tstockton@evergreenhomeloans.com
Tricia Reece, Fairway Independent Mortgage, Silverdale, 4 loans*, 360-509-1044, tricia.reece@fairwaymc.com
Lewis County
Jacek Gillispie, Summit Funding, Chehalis, 4 loans*, 360-330-4037, jacek.gillispie@yahoo.com
Travis Wentworth, Academy Mortgage, Centralia, 3 loans*, 360-508-1360, travis.wentworth@academymortgage.com
Mason County
Vickie Nunez, Academy Mortgage, Shelton, 4 loans*, 360-349-4219, Vickie.nunez@academymortgage.com
Pierce County
Ryan Dorman, Evergreen Home Loans, Puyallup, 12 loans*, 253-355-7852, rdorman@evergreenhomeloans.com
Ben Larson, Fairway Independent Mortgage, Puyallup, 9 loans*, 253-200-3255 x 25, blarson@fairwaymc.com
Sunny Larsen, Movement Mortgage, Puyallup, 9 loans*, 425-876-4959, sunny.larsen@movement.com
April Janas, Bay Equity, Puyallup, 7 loans*, 206-841-7825, ajanas@bayeq.com
Michael Fornerette, Fairway Independent Mortgage, Tacoma, 7 loans*, 206-793-4863, mfornerette@fairwaymc.com
Skagit County
Brandon Boyce Williams, Homebridge Financial, Burlington, 4 loans*, 360-391-5577, brandon@homebridge.com
Emily Griffin, Guild Mortgage, Mount Vernon, 4 loans*, 360-420-6175, egriffin@guildmortgage.net
Suzanne Devries, Umpqua Bank, Mount Vernon, 3 loans*, 360-230-2246, susiedevries@umpquabank.com
Snohomish County
Trevor Roberge, Capstone Home Loans, Lynnwood, 23 loans*, 425-765-6605, troberge@capstonehomeloans.com
Jason Gosser, Guild Mortgage, Everett, 16 loans*, 425-615-6303, jasong@guildmortgage.net
Rosa Briggs, American Pacific Mortgage, Everett, 13 loans*, 425-268-0245, rosa.briggs@apmortgage.com
Cameron Lillibridge, Premier Mortgage Resources, Everett, 10 loans*, 425-220-9730, cameron.lillibridge@pmrloans.com
Jeff Miltenberger, NFM Lending, Bothell, 7 loans*, 206-295-8455, jeffm@nfmlending.com
Julian Sibley, American Pacific Mortgage, Everett, 7 loans*, 425-293-9535, julian.sibley@apmortgage.com
Spokane County
Christy King, Wheatland Bank, Spokane, 12 loans*, 509-458-5965, Christy.King@wheatland.bank
Tara Wall, HomeBridge Financial, Spokane Valley, 11 loans*, 509-954-0048, tara.wall@homebridge.com
Michelle Fort, Movement Mortgage, Spokane, 9 loans*, 509-389-6088, michelle.fort@movement.com
Theodore Urlacher, Movement Mortgage, Spokane, 9 loans*, 509-961-3645, teddy.urlacher@movement.com
Laura Wells, Envoy Mortgage, Spokane, 8 loans*, 877-862-8362, LWells@EnvoyMortgage.com
Thurston County
Brandy Nelms, Caliber Home Loans, Olympia, 7 loans*, 360-280-1467, brandy.nelms@caliberhomeloans.com
Kirk Davison, Movement Mortgage, Lacey, 6 loans*, 360-790-1630, kirk.davison@movement.com
Michelle Wickett, Axia Financial, Lacey, 6 loans*, 360-791-0513, michelle.wickett@axiahomeloans.com
Wendy DeBorde, Guild Mortgage, Olympia, 6 loans*, 360-491-3282, wdeborde@guildmortgage.net
Brandi Heinemeyer, Prime Lending, Olympia, 6 loans*, 360-701-0263, brandi.heinemeyer@primelending.com
Walla Walla County
Tera Davis, Academy Mortgage, Walla Walla, 12 loans*, 509-527-3375, tera.davis@academymortgage.com
Shawn Brown, Evergreen Home Loans, Walla Walla, 4 loans*, 509-420-0686, sbrown@evergreenhomeloans.com
Jim Tackett, Academy Mortgage, Walla Walla, 2 loans*, 509-654-9556, jim.tackett@academymortgage.com
Whatcom County
Casey Porter, Caliber Home Loans, Bellingham, 4 loans*, 360-510-2840, casey.porter@caliberhomeloans.com
Joshua Henry, Caliber Home Loans, Bellingham, 4 loans*, 360-224-0841, Joshua.henry@caliberhomeloans.com
Shannon Palmer, Caliber Home Loans, Bellingham, 4 loans*, 360-383-6604, shannon.palmer@caliberhomeloans.com
Christine Dunn, BKCO Mortgage, Bellingham, 3 loans*, 360-931-4160, Christine.dunn@bkcomortgage.com
Hendor Rodriguez, Caliber Home Loans, Bellingham, 3 loans*, 360-820-1787, hendor.rodriguez@caliberhomeloans.com
Jeff Dowrey, Caliber Home Loans, Bellingham, 3 loans*, 360-661-2161, jeff.dowrey@caliberhomeloans.com
Melanie Pysden, Caliber Home Loans, Bellingham, 3 loans*, 360-303-8359, melanie.pysden@caliberhomeloans.com
Yakima County
Angie Giussi, Evergreen Home Loans, Yakima, 11 loans*, 509-969-9900, agiussi@evergreenhomeloans.com
Linda Orozco, Academy Mortgage, Yakima, 7 loans*, 509-907-6200, linda.orozco@academymortgage.com
Brandon Truhler, Caliber Home Loans, Yakima, 6 loans*, 509-930-2518, brandon.truhler@caliberhomeloans.com
Chrissy Andreas, Evergreen Home Loans, Yakima, 6 loans*, 509-594-4671, candreas@evergreenhomeloans.com
Jonathan Barragan, Academy Mortgage, Yakima, 6 loans*, 509-901-0749, Jonathan.barragan@academymortgage.com
* number of WSHFC Loans closed in the last quarter