HOMEOWNERSHIP
• Home Advantage
• Opportunity
• MCC Reissuance
• Homebuyer Education
• Premier Lenders
• Downpayment Assistance
• Homeowners Guide
• Counseling Providers

Premier Partners
Loan Officers who have helped the most homebuyers to use WSHFC Programs last year
Verify a mortgage company or individual: www.nmlsconsumeraccess.org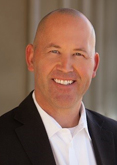 Mark Manthei, Summit Funding, Inc., Kennewick
Mark has extensive background in real estate and mortgage financing, having helped thousands of families reach their real-estate goals. His detailed understanding of mortgage financing and his tenacious attitude are a valuable asset to his clients. The Washington State Housing Finance Commission programs are a great tool that Mark often uses to help his clients navigate their first home purchase. If you are ready to take the first step towards home ownership, we believe your best is just ahead. Mark and his team can be reached at 509-783-4593, teammanthei@summitfunding.net, or www.summitfunding.net/mmanthei. MLO #116408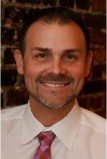 Jason Gosser, Guild Mortgage, Everett
Jason, a Western Washington native, has been originating loans for over twenty years and is proud to offer his clients a wealth of experience and knowledge in home financing. Jason possesses the ability to listen to the needs of his borrower in order to find the perfect loan program. His product knowledge and experience is well rounded. He specializes in first-time homebuyer, government programs, and zero down loan programs. To begin the process of purchasing your first home, please contact Jason at jasong@guildmortgage.net or 425-615-6303. MLO #120413

Laura Wells, Envoy Mortgage, Spokane
Laura Wells has over 28 years of experience in mortgage lending and has helped more than 3,500 families in Washington on their paths to homeownership. Laura works with her clients to help them understand the home loan process, from pre-qualification to keys in their hands, and how to reach their long-term financial goals. As a dedicated financing advisor, she feels the Commission's programs including the Home Advantage, House Key and HomeChoice programs are among the most helpful, unique ways to meet borrower's financial goals. Laura is passionate about improving lives through home ownership and one of the ways she helps borrowers is by holding weekly Commission-sponsored homebuyer education seminars in the Spokane area. If you're looking to buy a home in the Spokane area, please contact Laura at 877-862-8362 (toll free) or 509-590-1438 or 360-203-7722, or email lwells@envoymortgage.com. MLO #330328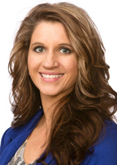 Christy King, Wheatland Bank, Spokane
When you're faced with choosing a mortgage—one of the largest financial decisions you'll make in your lifetime—Christy King has more than 21 years of experience helping clients achieve their real estate dreams. Employing her broad knowledge of loan processing and originating, she will help educate you about the wide selection of products, helping you make an informed and confident decision. Proud of her reputation for listening to each client's individual situation and needs, Christy will work hard to lower your stress and avoid surprises by keeping you informed through every step of the loan process. Christy feels that the Commission's home loans provide a great way for homebuyers to achieve their goals with flexible terms unique financing options, whether you are a first-time buyer or have owned many homes. If you are looking to buy a home in Spokane, we invite you to contact Christy at 509-599-5911 or christy.king@wheatlandbank.com. MLO #487478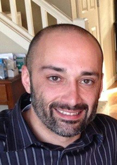 Ali Sheibani, HomeSight, Seattle
For almost 31 years, HomeSight has provided educational and financial support to homebuyers by utilizing the Commission's first-mortgage loans and downpayment assistance and adding HomeSight's own purchase assistance to maximize buying power. As a non-profit lender, HomeSight strives to provide quality, personalized homeownership opportunities for communities around the state. We exclusively use the Commission mortgages because of their competitive rates and reduced fees and provide several Commission-approved homebuyer education classes every month. Our loan officer, Ali Sheibani, started in lending over 13 years ago and has focused on helping first-time homebuyers for the last 6 years. He loves the Commission's breadth of products that help him to add even more purchasing power for our customers. If you have questions or to apply, please contact Ali at 206-760-4228 or ali@homesightwa.org. MLO 1435927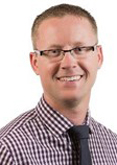 Ryan Dorman, Evergreen Home Loans, Puyallup
Nothing makes Ryan happier than seeing our customers become homeowners. He understands that sometimes homeownership may seem like just a dream. Ryan has a proven track record of seeing homeownership become a reality with a range of affordable options, one of them being the loan programs offered through the Washington State Housing Finance Commission. For Ryan and his team, it is a true honor and privilege to help our communities grow and see the smiles on the faces of the families we help. Contact Ryan at 206-519-3752 or email rdorman@evergreenhomeloans.com or visit www.TheDormanTeam.com. MLO #269939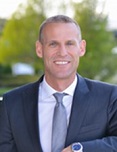 Chad Crithfield, Prime Lending, Richland
Chad has been serving the Tri-cities community for the past 26 years in the home financing industry. His team has helped thousands of families achieve the ultimate goal of home ownership. They specialize in every aspect of home financing from new construction to FHA, VA and conventional loans. By utilizing the Washington State Housing Finance Commission's loan programs it has only expanded the opportunity for more families to get into homes with little or no down payment. If you would like any additional information on how to achieve your dream of home ownership. Contact Chad at 509-539-8043 or email chad.crithfield@primelending.com. MLO #405719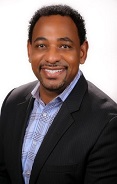 Michael Fornerette, Fairway, Tacoma
Michael Fornerette has spent decades working with homebuyers from a wide range of backgrounds. He enjoys working with first time homebuyers and families who once incorrectly believed they would not qualify for a home. He is thankful to utilize so many great programs offered by the Commission which focus on educating and assisting these homebuyers to becoming smart, savvy, and successful homeowners. He focuses on building client relationships based on trust and respect, and offers hard work, honesty and dedication to the best interests of his clients. The Fornerette Team can be reached at 253-243-8668 or team@theforneretteteam.com. MLO# 121193.

Daniel Mery, American Pacific Mortgage, Bellevue
In 2005 Daniel became a loan officer with the idea of helping people achieve the American dream of owning their home. He shows dedication, hard work, and commitment to his clients. His expertise includes helping first time home buyers with all government loans and zero down payment using programs provided by the Washington State Housing Finance Commission. He also speaks Tigrigna & Amharic in addition to English, which allows him to work with borrowers who may have challenges with a language barrier. It is customary for Daniel to educate his borrowers and attend signing their final loan documents to answer questions that might arise . To find out more about how you can own a home that fits your financial needs, please contact Daniel at Daniel.mery@apmortgage.com or 206-499-9855. MLO# 66934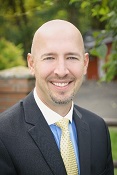 Matt Riener, Premier Mortgage Resources, Spokane Valley
As an Area Manager in Eastern Washington, Matt, has been able to help hundreds of families over his 17 years in the mortgage industry get into homes that they love and can afford. He has also been dedicated to helping educate and grow the careers of his teammates as well. Matt believes in building value-based relationships and providing superior resources as he actively engages in three core values: Education, Communication, and Availability. These are key when working with first time home buyers. He enjoys helping his clients make one of life's bigger decisions with confidence. Matt works closely with the Washington State Housing Finance Commission and Spokane's local nonprofits to ensure each buyer has access to all the available options. Please feel free to reach out to Matt with your questions about new home ownership anytime! He can be reached at teamvalley@pmrloans.com or by phone at 509-362-1453. MLO #42311
_____________________________________________
TOP LOAN OFFICERS BY REGION
Listed are the top five in each region with a minimum of two WSHFC loans in the last quarter, June - September 2019*.
County: Benton | Chelan | Clallam | Clark | Cowlitz | Franklin | Grant | Grays Harbor | Island | Jefferson | King | Kitsap | Kittitas | Lewis | Mason | Pend Oreille | Pierce | Skagit | Snohomish | Spokane | Thurston | Walla Walla | Whatcom | Yakima
Benton County
Stephanie Search, Summit Funding, Kennewick, 33 loans*, 509-783-4593, Stephanie.search@summitfunding.net
Katie Gaumer, Prime Lending, Richland, 13 loans*, 509-420-7661, Katie.gaumer@primelending.com
Chad Crithfield, Prime Lending, Richland, 9 loans*, 509-539-8043, chad.crithfield@primelending.com
Jeremy Brock, Peak Mortgage, Kennewick, 7 loans*, 509-737-7161,jbrock@peakmtg.com
Elizabeth Wilkerson, Summit Funding, Kennewick, 6 loans*, 509-539-3481, ewilkerson@summitfunding.net
Luis Campos, Umpqua Bank, Kennewick, 6 loans*, 509-361-8267, luiscampos@umpquabank.com
Tony Hanson, Prime Lending, Richland, 6 loans*, 509-521-7821, tony.hanson@primelending.com
Jamie Nettles, Academy Mortgage, Kennewick, 6 loans*, 509-516-6474, Jamie.nettles@academymortgage.com
Chelan County
Drake Dornfeld, Guild Mortgage, Wenatchee, 3 loans*, 509-293-9245, draked@guildmortgage.net
Janie Shrader, Guild Mortgage, Wenatchee, 3 loans*, 509-670-4125, jshrader@guildmortgage.net
April Brown, Evergreen Home Loans, Wenatchee, 2 loans*, 509-664-3634, abrown@evergreenhomeloans.com
William Berman, Guild Mortgage, Wenatchee, 2 loans*, 509-670-2946, bberman@guildmortgage.net
Clallam County
Debbie Rutherford, Evergreen Home Loans, Port Angeles, 6 loans*, 360-477-5863, drutherford@evergreenhomeloans.com
Kathi Larsen, Evergreen Home Loans, Sequim, 2 loans*, 360-477-3813, mailto:klarsen@evergreenhomeloans.com
Clark County
Jim Misner, Cardinal Financial, Vancouver, 7 loans*, 360-836-4108, jim.misner@cardinalfinancial.com
Donald Owen, Guild Mortgage, Vancouver, 6 loans*, 360-635-3653, donnieo@guildmortgage.net
Devon Rowe, Cardinal Financial, Vancouver, 6 loans*, 360-836-1183, devon.rowe@cardinalfinanical.com
Leslie Girard, Evergreen Home Loans, Vancouver, 6 loans*, 360-553-7049, lgirard@evergreenhomeloans.com
Paula Nirschl-Robb, Guild Mortgage, Vancouver, 6 loans*, 360-816-5103, pnirschl@guildmortgage.net
Cowlitz County
Angelina Rice, Life Mortgage, Longview, 14 loans*, 360-575-9946, angelinar@lifemort.com
Jon Trussel, Guild Mortgage, Longview, 10 loans*, 360-200-6607, jtrussell@guildmortgage.net
Tina Hart, Life Mortgage, Longview, 6 loans*, 360-414-4000, tinah@lifemort.com
Michael Bettineski, Guild Mortgage, Longview, 5 loans*, 360-200-6607, mbettineski@guildmortgage.net
Tamira Bradley, Evergreen Home Loans, Longview, 4 loans*, 360-200-5803, tbradley@evergreenhomeloans.com
Franklin County
Nathan Craghill,Wheatland Bank, Pasco, 2 loans*, 509-539-8902, Nathan.craghill@wheatlandbank.com
Grant County
Anne Fisher, Guild Mortgage, Moses Lake, 6 loans*, 509-766-7788, afisher@guildmortgage.net
Kelly Price, Guild Mortgage, Moses Lake, 5 loans*, 509-766-7788, kprice@guildmortgage.net
Clark Schweigert, Evergreen Home Loans, Moses Lake, 5 loans*, 509-855-4025, cschweigert@evergreenhomeloans.com
Callie Cunningham, Guild Mortgage, Moses Lake, 4 loans*, 509-766-7788, calliec@guildmortgage.net
Melanie Strevy, Evergreen Home Loans, Moses Lake, 2 loans*, 509-855-4025, mstrevy@evergreenhomeloans.com
Grays Harbor County
Anthony Elder, Bank of the Pacific, Aberdeen, 4 loans*, 360-537-4074, aelder@bankofthepacific.com
Island County
Nora Aladieff, Envoy Mortgage, Oak Harbor, 3 loans*, 253-200-5972, nora@envoymortgage.com
Jefferson County
Emily Ingram, New American Funding, Port Townsend, 3 loans*, 360-531-1934,Emily.ingram@nafinc.com
King County
Matthew Sursely, HomeStreet Bank, Seattle, 20 loans*, 206-753-3743, matthew.sursely@homestreet.com
Ali Sheibani, HomeSight, Seattle, 14 loans*, 206-760-4228, ali@homesightwa.org
April Reichert, Guild Mortgage, Federal Way, 12 loans*, 253-252-7005, aprilreichert@guildmortgage.net
Arijana Wall, loanDepot, Kirkland, 11 loans*, 206-550-9918, awall@loandepot.com
Kerwin Lyon, Guild Mortgage, Seattle, 10 loans*,425-652-3333, klyon@guildmortgage.net
Kitsap County
Ashlee Cameron, Fairway Independent Mortgage, Silverdale, 8 loans*, 360-949-1592, Ashlee.cameron@fairwaymc.com
Melanie Rowe, Axia Financial, Silverdale, 7 loans*, 360-633-4455, Melanie.rowe@axiahomeloans.com
Amber Page, Evergreen Home Loans, Silverdale, 6 loans*, 360-731-1163, apage@evergreenhomeloans.com
Tasha Dunlap, Fairway Independent Mortgage, Port Orchard, 5 loans*, 253-348-7528, Tasha.dunlap@fairwaymc.com
Stasie Pike, Evergreen Home Loans, Poulsbo, 4 loans*, 360-203-3158, spike@evergreenhomeloans.com
Ethan Bradley, Fairway Independent Mortgage, Port Orchard, 4 loans*, 360-509-1642, ethan.bradley@fairwaymc.com
Donna Miller, Movement Mortgage, Port Orchard, 4 loans*, 360-874-0451, donna.miller@movement.com
Chris Garcia, Movement Mortgage, Silverdale, 4 loans*, 360-558-3117, chris.garcia@movementmortgage.com
Clinton Edwards, Evergreen Home Loans, Port Orchard, 4 loans*, 360-205-3195, cedwards@evergreenhomeloans.com
Kittitas
Melissa Bergren, Evergreen Home Loans, Ellensburg, 5 loans*, 509-201-6037, mbergren@evergreenhomeloans.com
Kevin Hansen, Cornerstone Home Lending, Ellensburg, 3 loans*, 425-350-1640, khansen@houseloan.com
Tara Brown, Evergreen Home Loans, Ellensburg, 3 loans*, 509-899-4043, tbrown@evergreenhomeloans.com
Windy Montero Strauss, Caliber Home Loans, Ellensburg, 2 loans*, 509-423-5789, windy.strauss@caliberhomeloans.com
Lewis County
McKenzie Kelly, Prime Lending, Chehalis, 5 loans*, 360-807-4491, mkelly@primelending.com
Travis Wentworth, Academy Mortgage, Centralia, 5 loans*, 360-508-1360, travis.wentworth@academymortgage.com
Jacek Gillespie, Summit Funding, Chehalis, 3 loans*, 360-330-4037, jacek.gillespie@yahoo.com
Mason County
Vickie Nunez, Academy Mortgage, Shelton, 2 loans*, 360-358-8563, Vickie.nunez@academymortgage.com
Pend Oreille County
Joan Corkill-Enyeart, Guild Mortgage, Newport, 9 loans*, 509-671-1886, jenyeart@guildmortgage.net
Robin Malsbury, Old Republic Mortgage, Newport, 2 loans*, 509-447-5626, robinm@oldrepublicmortgage.com
Pierce County
William Dunger, Absolute Mortgage, University Place, 14 loans*, 253-232-5843, bdunger@absoluteloans.com
Michael Fornerette, Fairway, Tacoma, 13 loans*, 253-243-8668, team@theforneretteteam.com
Kevin Day, Guild Mortgage, Tacoma, 10 loans*, 253-830-2309, kday@guildmortgage.net
Ryan Dorman, Evergreen Home Loans, Puyallup, 9 loans*, 253-355-7852, rdorman@evergreenhomeloans.com
April Janas, Bay Equity, Puyallup, 9 loans*, 206-841-7825, ajanas@bayeq.com
Skagit County
Suzanne Devries, Umpqua Bank, Mount Vernon, 6 loans*, 360-230-2246, susiedevries@umpquabank.com
Samuel Borthwick, Wolfe Financial, Mt. Vernon, 4 loans*, 206-853-4447, samb@integritymtgs.com
Theresa Sundance, Homebridge Services, Mt. Vernon, 4 loans*, 360-420-2392, mailto:Theresa.sundance@homebridge.com
Boyce Williams, Homebridge Financial, Mount Vernon, 2 loans*, 425-750-1278, brandon@homebridge.com
Piero Rodriguez, Umpqua Bank, Mount Vernon, 2 loans*, 360-230-2241, pierorodriguez@umpquabank.com
Andrya Corral, Academy Mortgage, Anacortes, 2 loans*, 360-421-4982, andrya.corral@academymortgage.com
Snohomish County
Jason Gosser, Guild Mortgage, Everett, 27 loans*, 425-615-6303, jasong@guildmortgage.net
Jeff Miltenberger, Guild Mortgage, Lynnwood, 12 loans*, 206-295-8455, jeffm@guildmortgage.net
Trevor Roberge, Capstone Home Loans, Lynnwood, 12 loans*, 425-765-6605, troberge@capstonehomeloans.com
Shawna Talley, Freedom Mortgage, Lynnwood, 11 loans*, 425-530-4280, Shawna.Talley@freedommortgage.com
Rosa Briggs, American Pacific Mortgage, Everett, 11 loans*, 425-268-0245, rosa.briggs@apmortgage.com
Spokane County
Laura Wells, Envoy Mortgage, Spokane, 16 loans*, 877-862-8362, LWells@EnvoyMortgage.com
Will Flanigan, Guild Mortgage, Spokane, 11 loans*, 509-263-7133, wflanigan@guildmortgage.net
Theodore Urlacher, Movement Mortgage, Spokane, 10 loans*, 509-961-3645, teddy.urlacher@movement.com
Terry Wiyrick, Umpqua Bank, Spokane, 8 loans*, 509-230-9310, terrywiyrick@umpquabank.com
James Payne, Movement Mortgage, Spokane, 8 loans*, 509-280-3759, bryan.payne@movement.com
Thurston County
Wendy DeBorde, Guild Mortgage, Olympia, 15 loans*, 360-491-3282, wdeborde@guildmortgage.net
Brandy Nelms, Caliber Home Loans, Olympia, 9 Loans*, 360-280-1467, Brandy.Nelms@Caliberhomeloans.com
Becky Carver, Prime Lending, Lacey, 6 Loans*, 360-402-8033, bcarver@primelending.com
Kirk Davison, Movement Mortgage, Lacey, 6 loans*, 360-915-5806, kirk.davison@movement.com
Ron Hanson, Guild Mortgage, Olympia, 5 loans*, 360-402-4697, rhanson@guildmortgage.net
Skip Thompson, Guild Mortgage, Olympia, 5 loans*, 360-791-8880, skip.thompson@guildmortgage.net
Jeff Devlin, Academy Mortgage, Lacey, 5 loans*, 360-259-5555, Jeff.Devlin@academymortgage.com
Walla Walla County
Tera Davis, Academy Mortgage, Walla Walla, 6 loans*, 509-527-3375, tera.davis@academymortgage.com
Whatcom County
Nicole Walker, Umpqua Bank, Bellingham, 6 loans*, 360-672-5301,nicolewalker@umpquabank.com
Casey Porter, Caliber Home Loans, Bellingham, 5 loans*, 360-510-2840, mailto:casey.porter@caliberhomeloans.com
Becky Farrar, Umpqua Bank, Bellingham, 5 loans, 360-220-2328, beckyfarrar@umpquabank.com
Lena Shammel, Umpqua Bank, Bellingham, 4 loans*, 360-937-0961, lenashammel@umpquabank.com
Brian Crovo, Caliber Home Loans, Bellingham, 3 loans*, 360-543-8507, brian.crovo@caliberhomeloans.com
Charlotte Pros, Calber Home Loans, Bellingham, 3 loans*, 360-223-4663, charlotte.pros@caliberhomeloans.com
Shannon Palmer, Caliber Home Loans, Bellingham, 3 loans*, 360-383-6604, Shannon.palmer@caliberhomeloans.com
Joshua Henry, Caliber Home Loans, Bellingham, 3 loans*, 360-224-0841, Joshua.henry@caliberhomeloans.com
Yakima County
Angie Giussi, Evergreen Home Loans, Yakima, 9 loans*, 509-594-4681, agiussi@evergreenhomeloans.com
Fenja Swope, Prime Lending, Yakima, 5 loans*, 509-317-7727, Fenja.swope@primelending.com
Blanca Pulido, Willamette Valley Bank, Yakima, 5 loans*, 509-938-8480, patty.pulido@wvbk.com
Angie Brown, Caliber Home Loans, Yakima, 4 loans*, 509-945-3116, angie.brown@caliberhomeloans.com
Chrissy Andreas, Evergreen Home Loans, Yakima, 3 loans*, 509-594-4671, candreas@evergreenhomeloans.com
Edwin Esquivel, Homebridge Financial Services, Yakima, 3 loans*, 509-480-9654, Edwin.esquivel@homebridge.com
Brandon Truhler, , Caliber Home Loans, Yakima, 3 loans*, 509-930-2518, brandon.truhler@caliberhomeloans.com
Ty Beaudry, Prime Lending, Yakima, 3 loans*, 509-930-6549, ty.beaudry@primelending.com
* number of WSHFC Loans closed in the last quarter